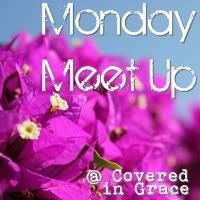 This past Saturday was the Festival of Priase, or as we affectionately call it up here on the hill-FOP. A time, about once a month, where students, alumni, and many visitors come to the field house and spend time praising the Lord. The Holy Spirit has and is doing doing great things through it-lives are changed, hearts softened, and souls are put on fire for the Truth.
The Lord does great things on this campus.
He calls students here to be hope, to be witnesses, to be His hands and feet in a world aching for Him.
Being there that night reminded me how much a group of young people can change the world.
We are a beacon of hope and a light in the darkness.
However, the problem with living in this kind of place is that "faith" can sometimes become easy. It is easy to go to daily Mass when most of campus is also going. It is easy to be pro-life, believe in Mary's Immaculate Conception, and Christ's true presence in the Eucharist when most everyone else does. Often associatede with this "easiness" is a lack of tru faith. When feelings lack it is easy for true faith to lack to. Fr. Dominic encouraged us at the FOP, when feelings leave and faith is difficult embrace true faith.
Cling to the faith and pray the Apostle's Creed
The season of Advent can not be ignored. Preparing had to be considered. Fr. Dominic talked about how we must not only prepare for the God who was, the God who will come but also
the God who IS.
Be still and know that He is God. (Psalm 46:10) As secular culture rushes past us with Santa hats, mile long gift lists, and a focus on the material do not forget to remember that
Christ is here with us in this very moment
. He wants us to acknowledge His presence.
As studying for finals intermingles with the Advent season we are reminded that faith must always be itnermingled with the present moment. If we are not being joy, if we are not being hope, and if we are not being Christ than what are we doing?
We were blessed to have the Bishop of Pittsburgh visiting campus for the FOP. He talked about how grateful he was to see young people, the body of Christ, praising the Lord. He gave us a blessing at the end and left us with this profound statement,
"For the sake of His Church, be joy."
I too challenge you, for the advancement of the Kingdom, for the sake of souls led back to the Truth, for the sake of the Church, live joy in each and every moment. For it is not by words and preaching that conversion occurs, lives are changed, and faith deepens, it is by example, by being Christ to the world, by being joy that our world is changed.
Live joy.