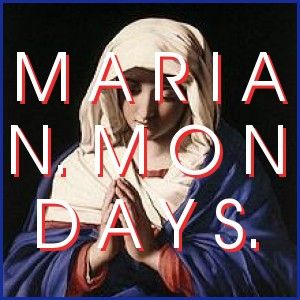 Marian Monday, well posted Thursday due to the hectic past few days I have been having.
I don't have any profound quotes or attempt at coherent thoughts myself just a simple picture of Our Lady and her Immaculate Heart.
This was a gift to my Goddaughter for her
baptism
. I wanted something that would grow with her and inspire her and this fit the bill. I am super picky about my Mary statues and pictures, the expression has to be just right. I liked this one because of her youth, the expression of her eyes, the simplicity and the over all beauty of the piece.
I ordered it off etsy and the woman sold it has prints of other images of Mary and saints and
her shop
.
And there is your Marian Monday. Nothing too profound just something for you to see and maybe check out and get one for your self.