I am not one for New Year's resolutions because for the most part these mean creating high reaching unachievable goals that last for about a week. However, the end of the year and the beginning of another is a great time to take a look at your life and figure out how you want to be a better person at the end of the year than you are right now. While I am not one for the typical resolution I am all about developing small goals that actually can happen in the new year. So I present to you my 2014 goals.
For a side note, I got these topics from a secular vlog and adapted them to my life (i.e. removed "kid" goals and added blog and spiritual goals). I allowed myself up to 3 subcategories after each of the 8 categories.
1.
Faith
a. The ever present, increase my prayer life. I highly doubt this goal will go away until the day that I die.
b. This past year I have gotten better about opening my Bible and diving in. I want that to increase even more this year.
c. I think this one is the most measurable and important. With my graduating coming in May and the ease of daily Mass at Franciscan coming to an end I want to make sure I don't lose weekday Masses in my life. I know they won't be able to be a daily thing but I do want to make sure I do strive to go to a weekday Mass at minimum one day a week.
2.
Fitness
a. Continue running. Running has been less frequent with the cold snowy weather but I want to make sure it doesn't halt.
b. Increase the speed of my running. Since I began, running has just been about being able to run a few miles. Now I want to make those miles faster.
c. With that I want to train to run 5k races well not just finish them.
3.
Nutrition
a. With a time without a meal plan looming in my future I want to make sure that when I begin being on my own for good I create good habits.
b. With that lack of meal plan I also want to budget the amount of money I spend on food and be smart about it.
c. This is a constant thing in my life but I am always (sometimes more purposefully than other times) trying to increase the amount of fruits and vegtables I consume.
4.
Friends and Family
a. Love my family and friends selfishly. Easy to say, hard to do.
b. As I graduate and leave the consistent social life I have had for the past 5 years I want to start off my life as a college graduate making new friends.
c. Pray for my family constatnly
5.
Financial
a. Again with this graduation thing, I want to start managing my own real money starting with good habits that include saving and spending wisely
b. I do not want to have any credit card debt. Student loans I will have and I think I am ok with car loans but credit card debt will not be acceptable.
c. I want to pay above minimum payment on my loans. I know this may not be feasible right away but I want to start working towards that.
6.
Home
a. As I create a home for myself post graduation, I want less clutter.
b. With that new place I want to make sure I create a purpseful sacred space which will help with number one point a.
7.
Fun
a. Enjoy the last semester of college, I don't think this will be hard
b. Travel. If there is a wedding I wan to be there. I haven't seen a friend for a while, lets road trip.
8.
Blog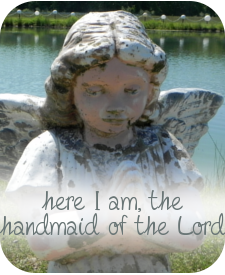 a. This isn't something that can be forced but I want more good friendships through this blog world. I have already been blessed with the beginning of so many and I want to cultivate those and accept any others I am blessed with.
b. I want to have more purposeful blogging. What would I want to read, let me create that here. I want to make sure what I post here on this bloggity is really reflecting the image that I am and want to be.
So there you have it, my goals for 2014. Please help hold me accountable to them. I look forward to reporting back to you with much success this time next year. I would love to here any goal creating going on over at your blog so please leave links in the comments.