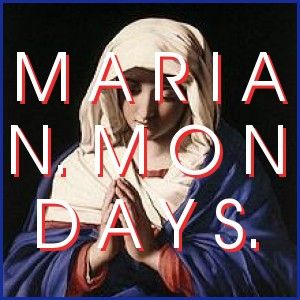 How could I not link up to Marian Monday on my favorite Marian feast day and the inspiration for the title of my blog!!!
I love Our Lady of the Annunciation. I can't even express my love with written words except by going eeehhhh aaaakkkkk.
Her "yes" to the angel Gabriel gives us an extraordinary example of what it means to follow the will of God. Her question before saying yes gives us consolation in our own fears in following the Lord. Her "Here I Am, the Handmaid of the Lord" is a montra we can repeat as we step forward to receive our Lord in the Eucharist. Meditation on her lack of knowledge of the future as she said her yes reminds us of the way we must trust the Lord.
Today I encourage you to spend time meditating on the Annunciation and I promise you you will get extraordinary insight in Our Lady's virtues. Today I am wearing blue proud, looking forward to Mass and celebrating Our Lady and her yes to the Lord.
Follow my blog with Bloglovin