October is dedicated to the Holy Rosary, so we wanted to honor Mary and reflect on her help during this time of singleness. How have you called on her intercession before? What is your relationship with our Blessed Mother like? If you don't know much about Mary or the Rosary, is there something keeping you from getting to know her?
Hi, welcome to my blog, have you noticed I kind-of love Our Lady. I have written a few other posts about her here but also obviously my blog is named after the words of Our Lady of the Annunciation.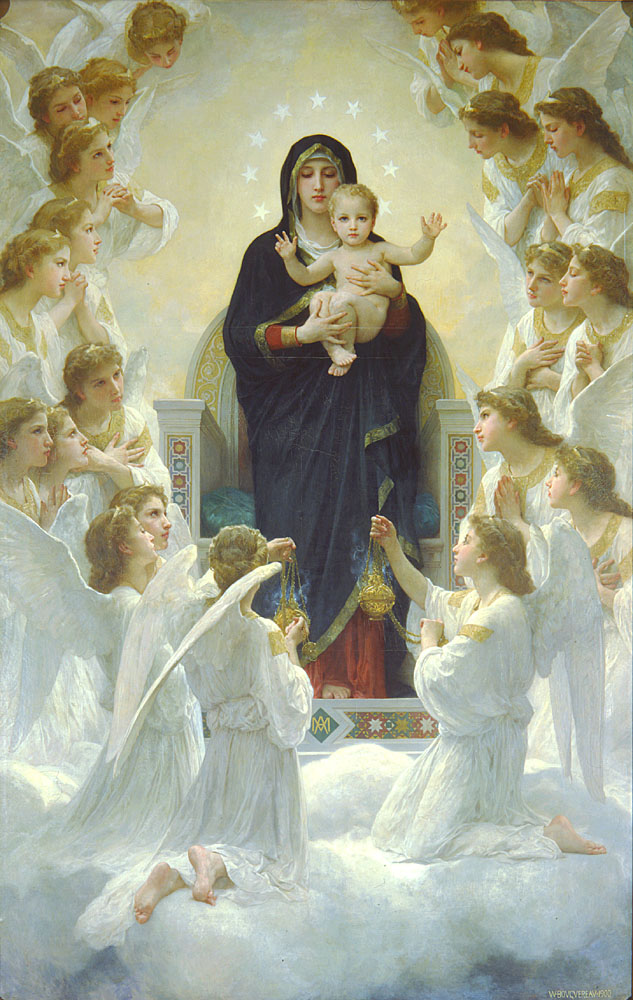 It is hard for me to even describe my relationship with Our Lady because it is like describing swallowing or breathing. Spring of 2010 I consecrated myself to Our Lady and it was in fact a life changer. Mary is my ultimate female role model and who I aspire to be more like. She is who helps me to know and love her Son. She shows me perfect femininity. Her virtues give me a guide. Her gentleness and heroism inspires me. Each day I ask for my heart to become more like her most Immaculate Heart and I am never disappointed. I am confident one day her interceding will continue when I become a wife and mother guiding me in being selfless, loving, and patient.
I wish I could say that I prayed the rosary every day but I just don't. I want to but I don't. I don't have any good excuse because I know that the rosary is the most powerful weapon we have. I need to not just be disappointed in myself for my lack of rosary praying but make a change and start by getting in the habit of praying a decade everyday.
If you don't know Our Lady, get to know her. Of course I would suggest starting with chapter one of Luke. Read the Annunciation and also the Visitation. Let her show you her son when it was only her, with Jesus in her womb, that knew him. Soak up as much material about her as possible. In college, I took a whole semester on Mariology and learned that my love was only scratching the surface of how much I should know and lover her. Consecrate yourself to Our Lady. As St. Louis de Mondefort said "The Blessed Mother...is the safest, easiest, shortest and most perfect way of approaching Jesus."
Please if you have any questions about consecration don't be afraid to ask me and I can guide you to the answers.
----------------------------------------------------------
Also FYI update for any of my regular readers, my PA RN license came through in the final half hour Monday morning so I am heading into my second day of orientation today. Ekkk. There is still some kinks to be worked out because I was officially hired into the system so last minute but I am an OB nurse! So I thank you from the bottom of my heart for your prayers because it is only because of the power of prayer that this is all happening.